Bundesliga
Football News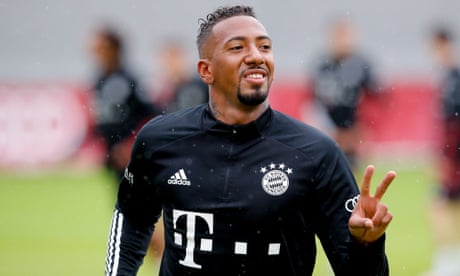 Bayern Munich
Aug 06, 2020
Jérôme Boateng: 'I would not say no to the Premier League. I loved it there'
Defender on how Bayern found their joy again, German's young talent,...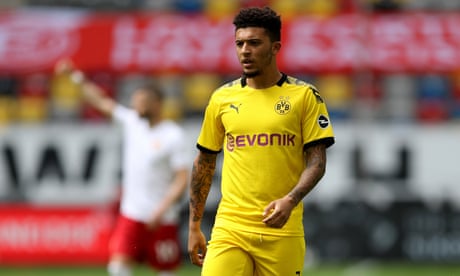 Manchester United
Aug 04, 2020
Manchester United close to £90m deal with Dortmund after Sancho agrees terms
England forward scored 17 goals with 16 assists last seasonSancho to earn...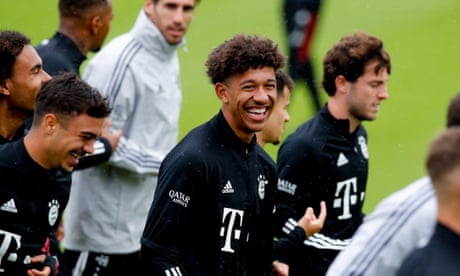 Bayern Munich
Aug 04, 2020
Chris Richards' journey from Dallas to Munich: 'I knew I'd be balling at Bayern'
The defender is one of a host of young players to have moved from the US...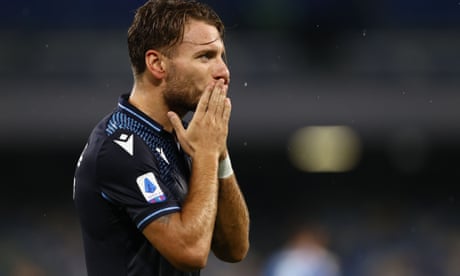 Football
Aug 03, 2020
Premier League, Bundesliga, La Liga and Serie A top scorers 2019-20
Keep tabs of the top scorers in Europe's major leagues as the delayed...
Bundesliga
Aug 02, 2020
Jude Bellingham will not be the last tyro hightailing it to the Bundesliga
Bundesliga's Robert Klein lays out how Germany made itself the go-to...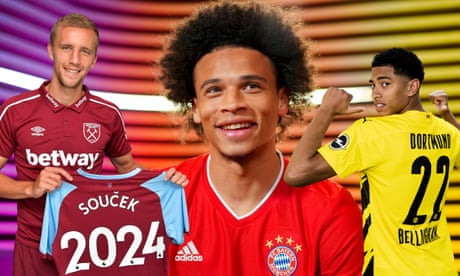 Transfer window
Jul 30, 2020
Men's transfer window summer 2020 – all deals from Europe's top five leagues
All the summer's Premier League, La Liga, Bundesliga, Ligue 1 and Serie...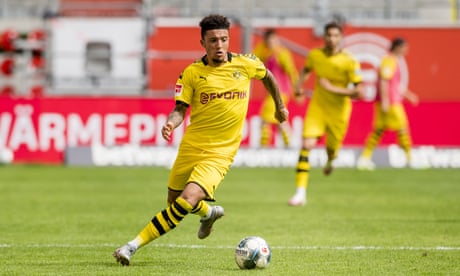 Transfer window
Jul 26, 2020
'A buyer's market': will big spenders kickstart transfer merry-go-round? | Ed Aarons
The pandemic has thrown football's booming economy into sudden crisis...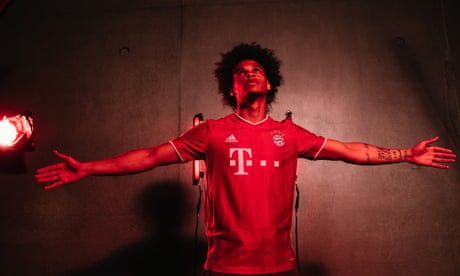 Leroy Sané
Jul 24, 2020
Leroy Sané: 'If Manchester City win the Champions League, I won't suffer with it'
The Germany winger explains why he turned down the chance of a glorious...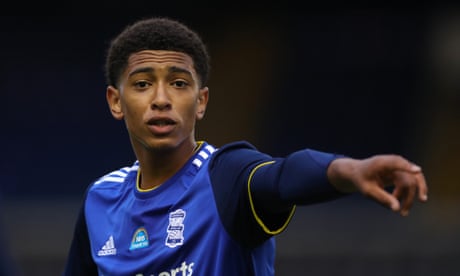 Borussia Dortmund
Jul 17, 2020
Dortmund agree £22.75m deal to buy Jude Bellingham from Birmingham
17-year-old midfielder in line for five-year contractBellingham has...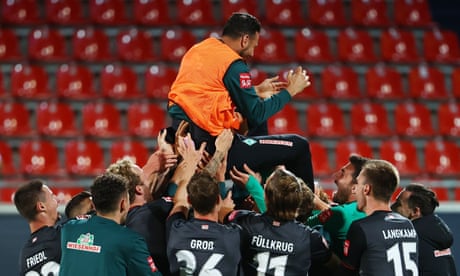 Werder Bremen
Jul 07, 2020
Werder Bremen hold on to Bundesliga status despite late drama at Heidenheim
Heidenheim 2-2 Werder (2-2 agg; Werder win on away goals)Tim Kleindienst...
Bundesliga Table
| P | Team | GP | W | D | L | F | A | Pts |
| --- | --- | --- | --- | --- | --- | --- | --- | --- |
| 1 | 1. FC Köln | 0 | 0 | 0 | 0 | 0 | 0 | 0 |
| 2 | Eintracht Frankfurt | 0 | 0 | 0 | 0 | 0 | 0 | 0 |
| 3 | BV Borussia 09 Dortmund | 0 | 0 | 0 | 0 | 0 | 0 | 0 |
| 4 | VfB Stuttgart | 0 | 0 | 0 | 0 | 0 | 0 | 0 |
| 5 | FC Schalke 04 | 0 | 0 | 0 | 0 | 0 | 0 | 0 |
| 6 | SV Werder Bremen | 0 | 0 | 0 | 0 | 0 | 0 | 0 |
| 7 | Hertha BSC | 0 | 0 | 0 | 0 | 0 | 0 | 0 |
| 8 | Borussia Mönchengladbach | 0 | 0 | 0 | 0 | 0 | 0 | 0 |
| 9 | FC Bayern München | 0 | 0 | 0 | 0 | 0 | 0 | 0 |
| 10 | DSC Arminia Bielefeld | 0 | 0 | 0 | 0 | 0 | 0 | 0 |
| 11 | Bayer 04 Leverkusen | 0 | 0 | 0 | 0 | 0 | 0 | 0 |
| 12 | SC Freiburg | 0 | 0 | 0 | 0 | 0 | 0 | 0 |
| 13 | VfL Wolfsburg | 0 | 0 | 0 | 0 | 0 | 0 | 0 |
| 14 | 1. FSV Mainz 05 | 0 | 0 | 0 | 0 | 0 | 0 | 0 |
| 15 | TSG 1899 Hoffenheim | 0 | 0 | 0 | 0 | 0 | 0 | 0 |
| 16 | FC Augsburg | 0 | 0 | 0 | 0 | 0 | 0 | 0 |
| 17 | 1. FC Union Berlin | 0 | 0 | 0 | 0 | 0 | 0 | 0 |
| 18 | RB Leipzig | 0 | 0 | 0 | 0 | 0 | 0 | 0 |